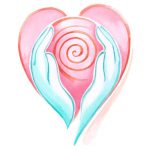 If you feel drawn to join the sisterhood of Mizan practitioners, we would love to talk to you. We really do want to cover the world with womb healers.
Although we believe Mizan to be the best, there are other womb-based trainings available, such as Maya Massage and Fertility Massage. We genuinely encourage you to find out about them, as it's important that Mizan is a good fit for you.
One of our strengths is the sisterhood that is building among a huge diversity of practitioners. We have our own forum for practitioners to hang out, make friends, help each other along.
Bushra is very happy to discuss bringing the course to you if you are outside the UK. This is how we began training in Australia and are now taking Mizan to Denmark and Spain in 2021.
Full details of all Mizan courses and workshops can be found here. Australian/NZ people, go here.